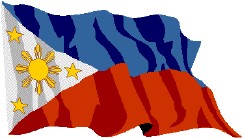 World War II Related Photo Gallery
"Philippines - Military and Country"
---
Photos Of The Philippines Shown Directly After World War II
An amazing display of photos taken by the late Bob Planitz, USN. his photos will
show the devastation that war brought onto the Philippine Islands and it's
people. all photos were taken in 1945 directly after the war.
---
More Photos Of The Philippines After World War II
A group of miscellaneous photos showing the damage to the City of Manila.
Warning: Some photos may be to graphic for children!
---